The chemical reactor vessel equipment is mainly used for the production chains such as hydrolysis, neutralization, crystallization, distillation, evaporation and storage in the industries of medicine chemical industry, food and light industry etc..
The chemical reactor vessels are made of SS304, SS316L stainless steel or mild steel material. The mixers are divided into anchor type, frame type and turbo type etc..
The design and manufacturing can be carried out according to the technology requirements of customer.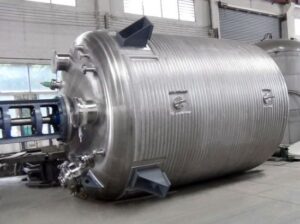 Simple Description of Chemical reactor vessel